Brand & Artwork
The inaugural Statim Yaga artwork — Connectivity — was created by Hal Oram as part of an initiative between Hutchies and the GUMURRI Unit and Contemporary Australian Indigenous Art Program at Griffith University.
Engaging with these young creatives and the subsequent selection of Hal's work has sparked a tradition of Hutchies commissioning indigenous artists to create works that reflect Hutchies' ongoing journey and the evolution of our Indigenous employment program. Connectivity will continue to be used across our Indigenous program branding and remain part of our growing collection of artworks.
We're honoured to have worked with Preston Campbell and Phyre Apparel in 2018 on the development of our Statim Yaga branding and a new artwork 'The Natural Flow'. We thank the team for their creativity and care in creating this branding.
The artwork represents Hutchinson Builders' ongoing commitment and dedication towards training, employment and business opportunities for individuals, families and communities throughout Australia.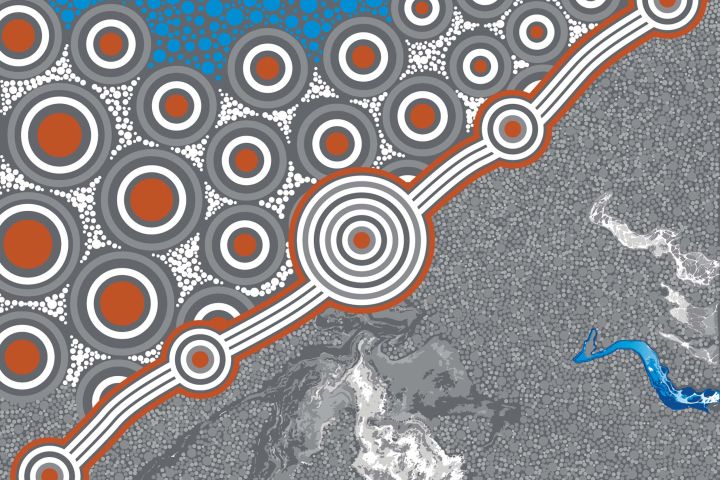 The Natural Flow
Preston Campbell / 2018
Connectivity
Hal Oram / 2016