Build your career with the best
Hutchies' Statim Yaga initiative is opening doors and creating career pathways through our family of more than 10,000 subcontractors, and suppliers.
Connect with a company that will support your career development. Work with people who value your contribution as an employee. Create security for your family and community.
Right person
The Statim Yaga program is designed especially for Indigenous Australians with a passion for construction, a positive attitude, and who are keen to learn.
Right training
From career development to Certificate I in Construction, plus licenses, plant tickets, and our signature Statim Yaga program, we'll help you find the right course for you.
Right careers
We match people and employers that are right for each other. Hutchies will help you find a long term career in a job you love.
10—12 weeks
— Provided by Hutchies Training
— Perfect for school leavers
— Combines theory and practical training
— Cert I in Construction qualification
6 weeks
— Provided by Hutchies Training
— For those with a Cert I in Construction
— Enhances employability skills
— Structured Workplace Learning
Create your journey
— 70+ training pathways
— Traffic control opportunities
— Admin / office based roles
— Need some more information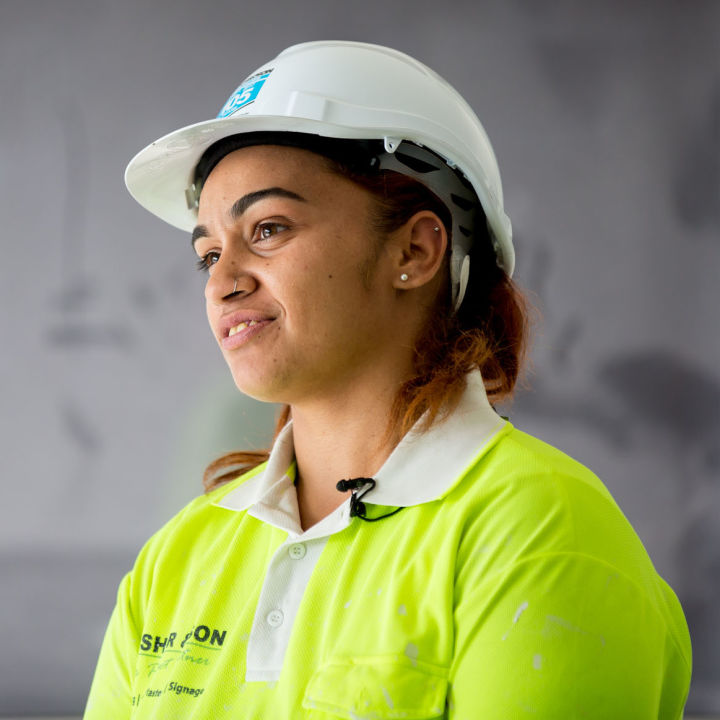 Shanice Gee,
Painter for Usher Group
I've always wanted to do painting. I'm so glad about where I am now thanks to Statim Yaga. I feel good. I feel more stable.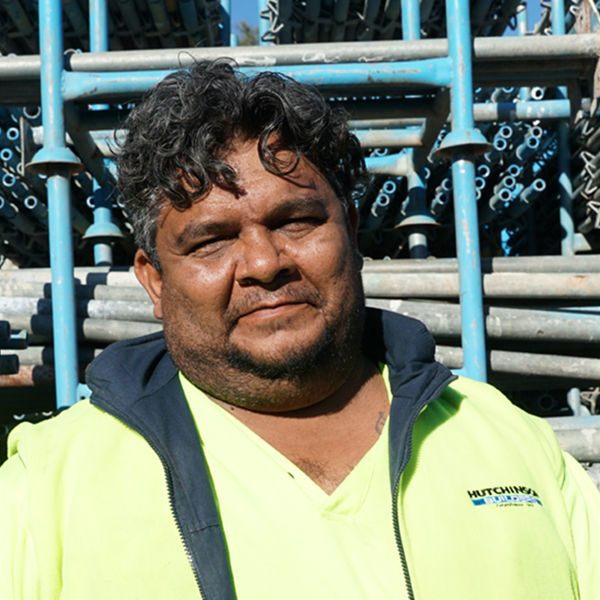 Jarrod Taylor,
Hutchies Scaffold
What I love about Hutchies is the fact that family always comes first. It's a great environment to work in, all workers are great blokes and are fair across the board. I absolutely love the company – full stop.
#Opportunities
There are more than 70 different careers available in the construction industry. You can access them all through Hutchies.
Bricklayer
Bricklayers use materials such as clay bricks, concrete blocks, etc. to construct and repair brick structures.
Painter & Decorator
Painters and decorators are responsible for the painting and decoration of buildings.
Builder's Labourer
Labourers assist building and construction personnel by doing a range of practical and manual tasks.
Concreter
Concreters place, spread, compact, finish and cure concrete for buildings, roads, etc.
Crane Operator
Crane operators control mobile or stationary cranes to lift, move and place objects around construction sites.
Landscape Designer
Landscape designers create attractive, functional outdoor spaces for homeowners and organisations.
Project Manager
Project managers are in charge of the overall planning and execution of a project.
Contract Administrator
Contract administrators are responsible for the administration and management of contracts.
Foreman
Site foremen are responsible for construction works on site, as well as ensuring the health and safety of all workers on site.
Equipment Operator
Equipment operators are specially trained and licensed to work with heavy equipment at construction sites.
Rigger
Riggers specialise in lifting and moving extremely large or heavy objects, often by using a crane, derrick or chain hoists.
Plumber
Plumbers specialise in installing and maintaining systems used for potable water, sewage and drainage in plumbing systems.
Electrician
Electricians specialise in the fitting and repairing of electrical wiring of buildings, transmission lines, etc.
Wall & Floor Tiler
Wall and floor tilers affix ceramic, slate, marble and glass tiles to walls and floors to provide both a decorative and protective layer / function.
Carpenter
Carpenters cut, shape and install the wooden aspect and materials of buildings, ships, concrete formwork, etc.
Health & Safety
Health and safety on a construction site is a main priority and involves several jobs, such as construction health and safety officer, etc.
Site Supervisor
Site supervisors assess and manage safety hazards in the workplace.
Scaffolding
Scaffolders erect a temporary structure to support a work crew in the maintenance and repair of buildings.
Quantity Surveyor
Quantity surveyors are industry professionals with expert knowledge on construction costs and contracts.
Plasterer
Plasterers use plaster to form layers on things such as interior walls or decorative moldings.
Construction Worker
Construction workers are tradesmen, laborers or professionals employed in the construction of infrastructure.
Roof Tiler
Roof tilers create a waterproof barrier on the roof of buildings and structures. They may work with shingles, metal sheets, etc.
Welder
Welders are in charge of fixing structural repairs.
Renderer
Renderers apply cement to brick or concrete walls to achieve a smooth or deliberately textured surface.
Traffic Controller
Traffic controllers direct vehicle and pedestrian traffic around a construction zone accident, etc. to ensure the safety of everyone in the area.
Administration
Administration refers to a group of individuals who are in charge of creating and enforcing rules and regulations, or those in leadership positions who complete important tasks.
Civil Construction
Civil construction is a branch of Civil Engineering involved with the maintenance, design and construction of both natural and physically built environments.
Architect
Architects are the people who plan, design and review the construction of buildings.
Construction Engineer
Construction engineering is a professional discipline that deals with the designing, planning, construction and management of infrastructures.
#Projects
Get exposure to projects around Australia — just like these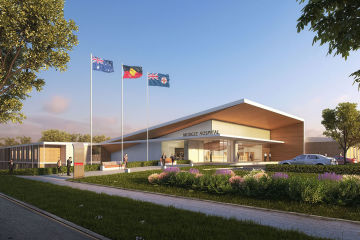 Mudgee Hospital
Mudgee, NSW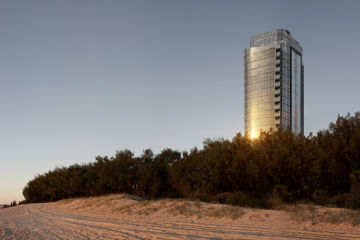 Elysian Apartments
Broadbeach, QLD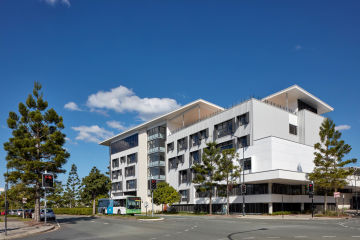 North Lakes State College
North Lakes, QLD
#Support
We use our network to break down barriers. We'll support you to stay employed — especially when the going gets tough. Your employment coordinator or mentor is only a phone call away. We're always here to help.