Statim Yaga ·
Beyond The Broncos Sparks Apprenticeship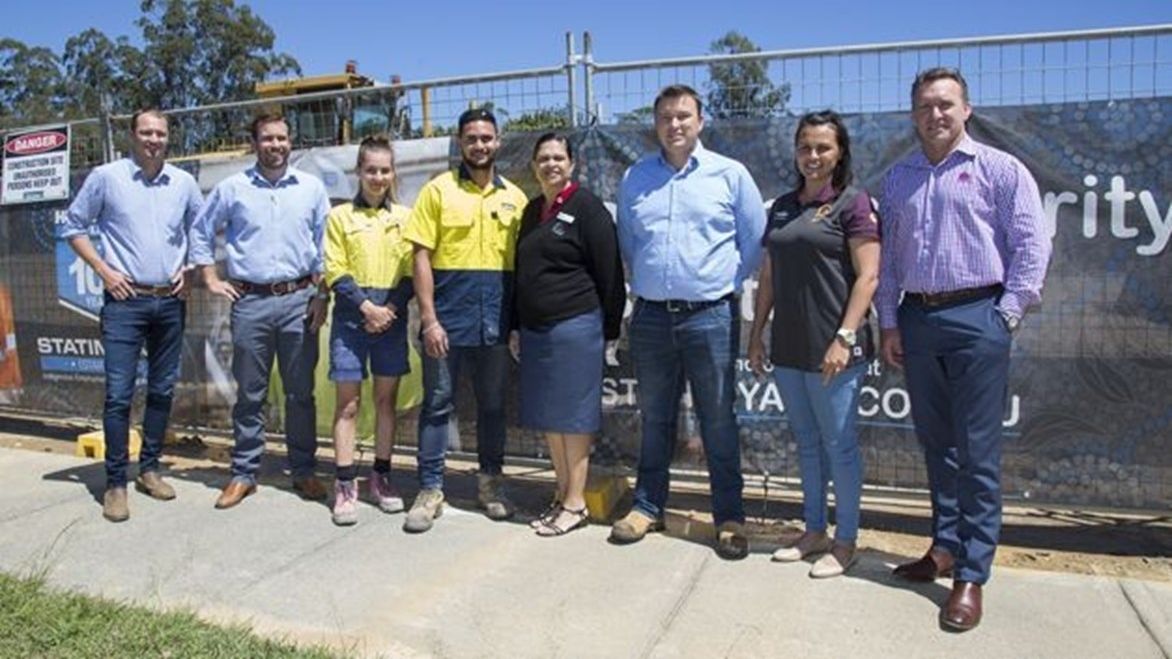 Beyond The Broncos Program graduate Richelle Cuddy has been given the opportunity to pursue her career as an Apprentice Electrician through Hutchinson Builders' Indigenous program Statim Yaga (start-work).
Support provided by the Beyond The Broncos Program has provided Richelle with the confidence to commence an apprenticeship with Hutchinson's subcontractor 240 Electrical, where she is now working full-time pursuing her dream.
Hutchinson Builders even delivered a brand new tool kit for Richelle's training.
Richelle also received a tour of the construction site for the new Broncos' Training, Administration and Community Facility currently underway at Red Hill, where she will be on-site in 2017.
As a recent graduate from the Beyond The Broncos Program and Mitchelton State High School in 2015, the Brisbane Broncos are proud to see Ms Cuddy's career ambitions come to life.
Since 2010, the Beyond The Broncos Program has aimed to improve school attendance rates and Year 12 attainment rates for Aboriginal and Torres Strait Islander students in 10 high schools across the Greater Brisbane region.
Beyond The Broncos' Support Staff provide constant encouragement for young people to set high expectations of themselves and their abilities and set realistic goals.
During her time in the program, Richelle was given the opportunity to connect with her culture through the Indigenous Unit's 'Mirrigin Room' at Mitchelton State High School and as MC for a number of significant cultural events at the college including NAIDOC Week.
Richelle was able to rise above significant challenges during her final year of school thanks to the continuous support provided by Broncos' Aboriginal and Torres Strait Islanders Support Officer Merle Cashman.
Broncos CEO Paul White and Support Officer Merle Cashman supported Richelle at the recent presentation made by Hutchinson Builders.
Richelle's success is timely as the Broncos commence an exciting new Indigenous employment project.
The Brisbane Broncos' Driving To Construction Project, a Skilling Queenslanders for Work initiative, will see the club work with Hutchinson Builders and its Gold Coast School of Construction to recruit up to 30 Aboriginal and Torres Strait Islander job seekers into training and employment in the construction industry over the next 12 months.
The Broncos' community programs harness the power of sport to make a real difference to the lives of young people in our local communities, and draw upon the profile and passion of our players to assist in the delivery of programs.
Former players such as Justin Hodges, Scott Prince and Jharal Yow Yeh will be mentors for participants in this project.
More about The Broncos