Statim Yaga ·
Lahey Indigenous Employment Program partners with Statim Yaga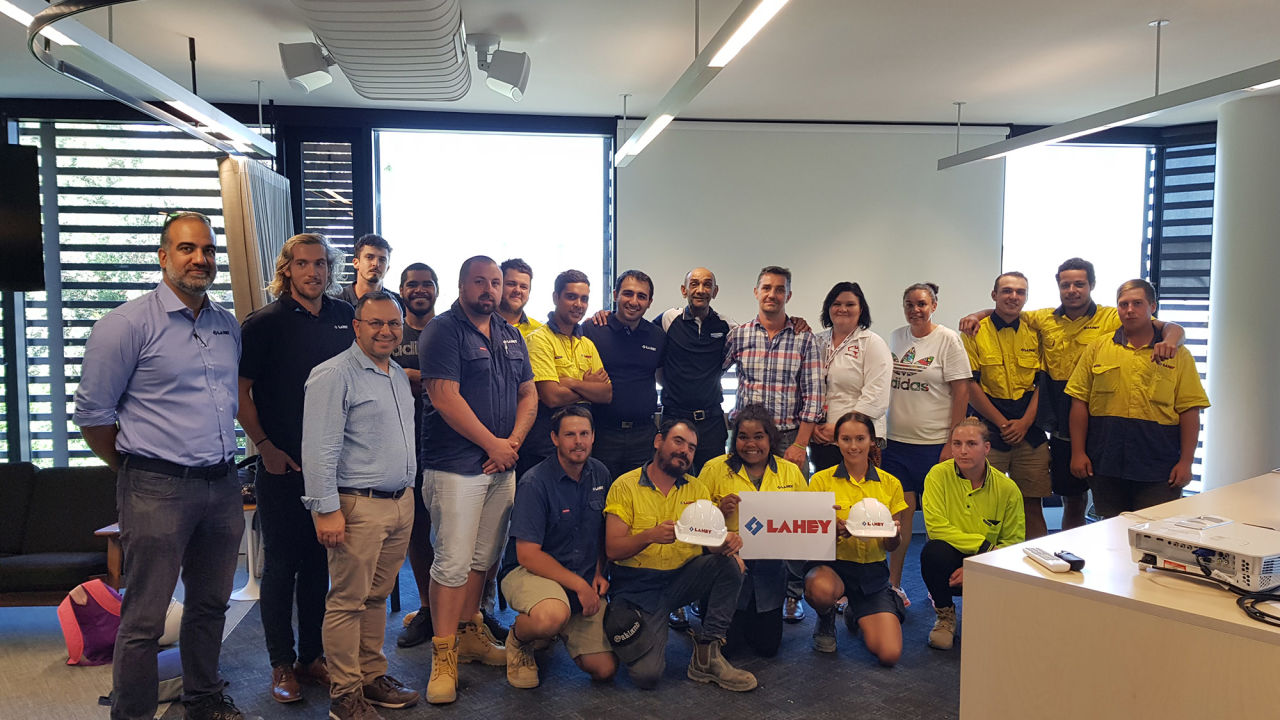 Last week Lahey officially launched their Indigenous Employment Program in conjunction with Hutchies' Statim Yaga (Start Work) program.
They invited all Indigenous employees along with Project Managers from all of their Sydney projects, to their head office in Pyrmont to welcome them into the Lahey family and reaffirm our commitment to ongoing employee mentoring and continued professional development.
Glen Duncan, Indigenous Employment Coordinator (Sydney) for Hutchies has been working with Vargha Zare (COO), Matt Fearnley (CM) and Bill Richards Murray (Best Practice Manager) over the past year, implementing this successful program into Lahey's existing Aboriginal Participation and Corporate Reconciliation Plans.

The program focuses around the following key elements;
Increase Indigenous participation and create career pathways within the construction industry.
To find the right person, and provide them with the right training to move into the right career.
Looking forward to the next workshop!
More about Lahey
Thank you, everyone, for your attendance at the workshop, in particular, Glen for organising the day and Teressa from Souths Cares who are an independent not-for-profit public benevolent institution, established to support the local community and address social need across the South Sydney region.