Statim Yaga ·
Nexus workforce grows following Indigenous trade start program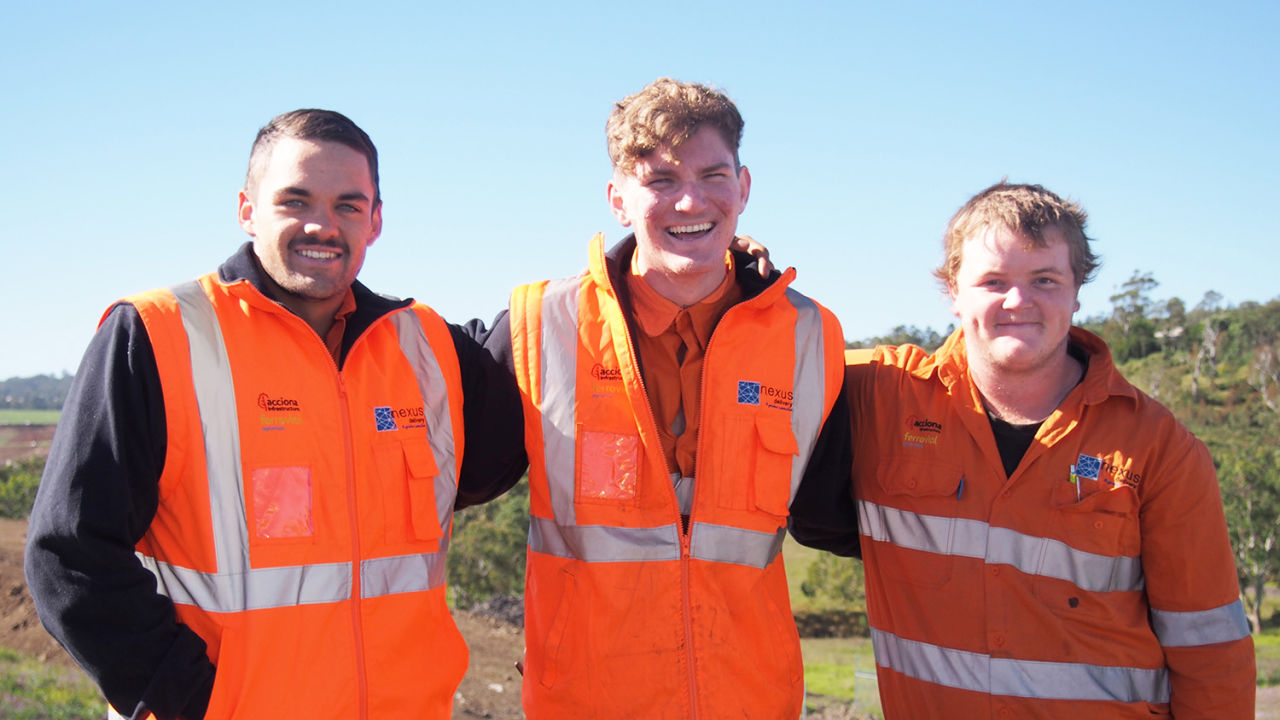 Four trainees have been employed on the Toowoomba Second Range Crossing (TSRC) following the project's inaugural Statim Yaga program which saw Nexus and Hutchies Training (formerly GCSC) partner to maximise opportunities and outcomes for Indigenous Australians in the construction industry.
Nexus Chief Executive Officer John Hagan said the project's first Indigenous trade start program was an absolute success with a number of students offered employment on the TSRC on completion of a Certificate I in Construction attained during their training.
"The premise of the Statim-Yaga program is to produce graduates who will be sought after by the construction industry due to their independence, motivation and technical skills," Mr Hagan said.
"The aptitude and enthusiasm shown by several of our first Statim-Yaga trainees throughout their onsite and classroom training made it an easy decision to offer them employment on the TSRC," he said.
Nexus Project Director Jose Antonio Sanchez said the project's second Statim-Yaga program commenced on Tuesday, 18 April 2017.
"Following the success of the first Statim-Yaga program, Nexus is pleased to be working with a second intake of trainees," Mr Sanchez said.
"The program aims to assist Indigenous career seekers to develop the skills and experience needed to gain employment in the construction industry.
"Candidates selected for the Statim-Yaga program are under instruction five days a week for 12 weeks and Nexus Delivery is committed to offering positions on the TSRC following successful completion of the program."
The Statim-Yaga program is provided in partnership with funding from Construction Skills Queensland and is at no cost to selected participants.

More about Nexus TSRC