Statim Yaga ·
Traditional painting a gift of thanks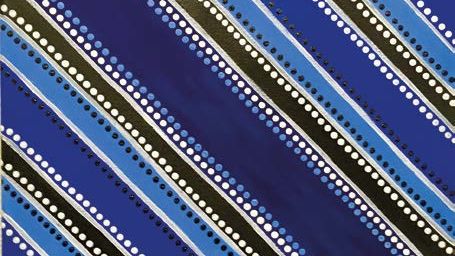 Glen Duncan, Hutchies' Indigenous coordinator in Sydney, recently did a painting for Jayson Barnaby and his team in Wollongong in appreciation of their support for the Statim Yaga program.
Glen called his painting Hutchies Building Lines and described it as a representation from an Indigenous perspective of how projects are completed within set timelines and patterns.
"I utilised the Hutchies' colours – blue, black and white – as they repre-sent the company's heritage and also non-Indigenous and Indigenous people working together for a common goal," said Glen.
"It is a simple painting in my own style and is a gift to Jayson and his team for supporting Statim Yaga and employing Aboriginal apprentices in his team."